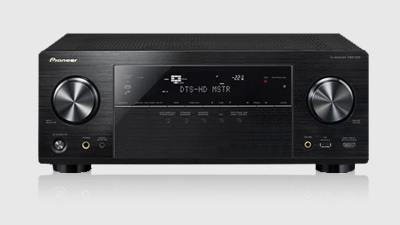 7- Channel Discrete Amplifier Design
AirPlay®, HTC Connect™, and Pandora® Music Streaming
Zone 2 HDMI® Output and Powered Zone 3 (Multi-Source)
8 HDMI® Inputs with MHL® 2.0 Compatibility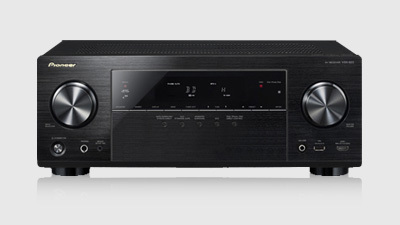 7- Channel Discrete Amplifier Design
AirPlay®, HTC Connect™, and Pandora® Music Streaming
Powered Zone 2 Audio(Multi-Source)
6 HDMI® Inputs with MHL® 2.0 Compatibility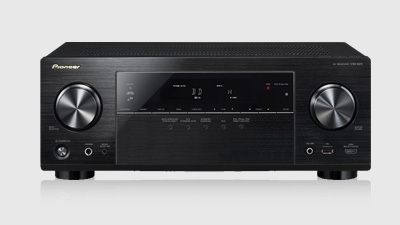 5- Channel Discrete Amplifier Design
AirPlay® and HTC Connect™ Music Streaming
Pandora® and vTuner® Music Services Built-In
6 HDMI® Inputs with MHL® 2.0 Compatibility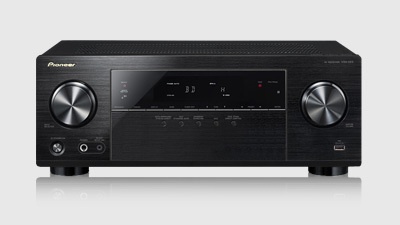 5- Channel Discrete Amplifier Design
iPhone® 5 and iPad® Mini USB Audio Input
MCACC Automation Room Calibration
4 HDMI® Inputs
4K x 2K resolution, usually referred to as simply "4K Ultra HD", is the latest high definition video display format, with four times the resoultion of 1080p. The Pioneer VSX-1123-K, VSX-1023-K, VSX-823-K, and VSX-523-K are ready to pass through 4K Ultra HD video signals to a compatible display, meaning it can support home theater systems dedicated to producing the highest quality picture available today.
Smartphones have become a convenient and powerful way to stay connected to your favorite entertainment. Pioneer's new networked receivers give instant access to your favorite content and control options through smartphones and tablets.
Apple®'s AirPlay music streaming technology allows you to wirelessly stream music from your iPhone®, iPod® or iTunes®-running Mac® computer or PC directly to the receiver. Pioneer is the only receiver brand with HTC Connect™, the only unified approach for the Android™ platform for streaming music wirelessly from select compatible HTC smartphones. HTC Connect makes it easy to wireless stream your favorite music to your receiver – there is no need for a separate app, HTC Connect is built right onto your phone's music player.