Neutron Series SSDs give you consistently fast storage speed, no matter what kind of work you do with your PC. The advanced Link_A_Media (LAMD) SATA 3 SSD controller provides both high IOPS and super-fast sequential read speeds for reliably fast results.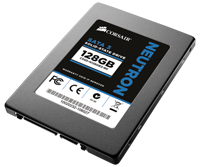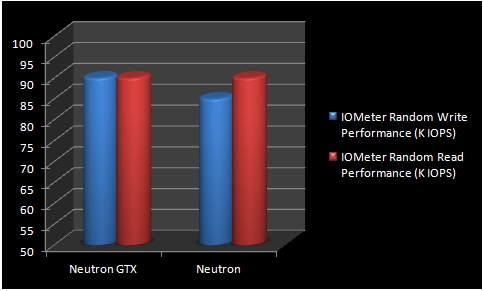 Serious Real-World Performance
Neutron Series delivers strong overall storage performance without tradeoffs. It's performance that goes beyond great benchmark scores, and speed you can count on no matter what type of work you do on your PC.
Fast Loading of Large Audio Files, Images and Videos
Many SSDs achieve quick load times with files that can be compressed and decompressed at the read/write stage, but slow down significantly when reading data that's already compressed. Neutron goes one better by offering impressive performance even with compressed and non-compressible data.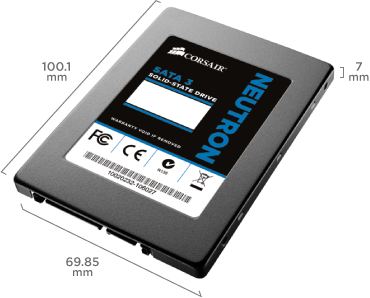 Broad compatibility with PCs, notebooks, and ultraslim notebooks
Neutron Series SSDs snap into place on most notebooks, even in many of the latest slim designs that have additional space restrictions. An adapter is included for wide desktop PC support.
Great sequential read speeds, regardless of file type
SSDs compress and decompress files on the fly. Some solid-state drives hit a performance bottleneck when opening files that can't be further compressed. This includes video, audio, and image files — and if your PC is also your entertainment center or you work with media files as part of your job, lesser SSDs can slow you down. Neutron's real-world performance design focus means impressive file loading times even with non-compressible data.
Install It Almost Anywhere
Neutron follows the universal 2.5" standard, for quick installation into most notebooks. It fits into place on newer PCs which have built-in 2.5" drive support, and with the included 3.5" adapter, you can install it in a standard hard drive bay. Many newer slim notebooks get that way at the expense of height restrictions for SSDs. Neutron is just 7mm high, so it can go where some other SSDs can't.
Maintains Its Performance over Time
Neutron Series SSDs support the Windows® 7 TRIM command. This allows them to store only the data they need and perform memory optimization to ensure the fastest possible write speeds.
Built for SATA 3 6Gb/s
Neutron Series is designed to support the latest high-speed standard to get the most performance out of the latest PCs. It's also fully backward compatible with SATA 2.
Solid-State Reliability
Because SSDs have no moving parts, they can handle shock, vibration and temperature changes far in excess of traditional hard drives. That's important for desktop PCs, and essential for notebooks.
Cool and Quiet, with Low Power Consumption
Traditional mechanical hard drives spin at thousands of revolutions per minute. This takes power, and generates noise and heat. Since SSDs have no moving parts, there's no noise or vibration, and the lower power consumption helps keep things cool inside your PC. It can also save battery life on notebooks.