Great tablets have Windows and Intel Inside™.
Save $25 on all items below
with promo code: Pandora1213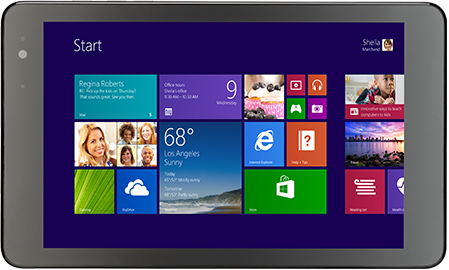 Tablets with the power of Windows 8 and Intel.
Intel® processor-based tablets are perfect for enjoying Windows 8 apps, games and all things you love—quickly and effortlessly.
Lightning-fast web browsing. Super-responsive apps.
Get a powerful, entertaining tablet experience with seamless compatibility for all of your Windows 8 programs and devices. It's a difference you can truly see and feel.
Power optimized for longer battery life.
Listen to music, watch movies, and play games with less battery anxiety and more time for tablet fun.
Powerful performance. Inspiration on the go.
Create and share full HD quality videos. Instantly capture sharp images with an advanced built-in camera. Download with ease.
All prices reflect the final price after savings/rebate(s). Offers expire 12/11/2013 at 11:59PM PST.