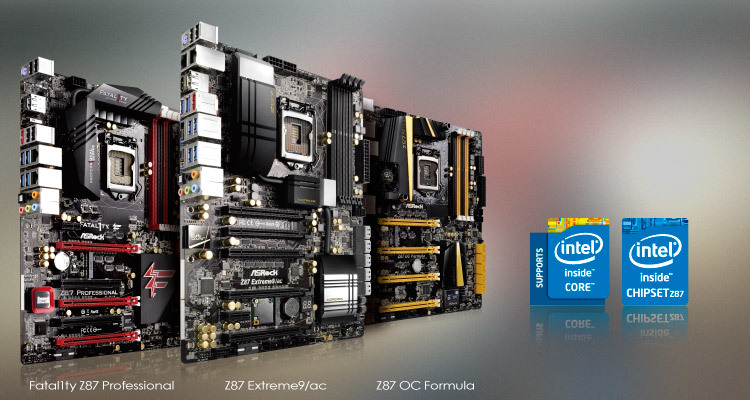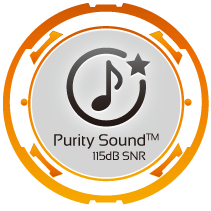 Purity Sound is a combination of several hardware and software audio solutions and technologies that will satisfy even the pickiest audiophiles. It includes 7.1 CH HD audio with the Realtek ALC1150 audio codec, 115dB SNR DAC with Differential Amplifier, TI
®
5532 Premium Headset Amplifier supporting up to 600 ohm headphones, cap less Direct Drive technology, EMI shielding cover, PCB isolate shielding and support for DTS Connect.
Unlike traditional onboard audio solutions that use single sided output and capacitors, Purity Sound uses a differential codec for differential output, and the signals go through a differential amplifier TI NE5532 with Direct Drive technology, thus providing Purity Sound!

This graph indicates how traditional audio solutions' signal-to-noise ratio drops drastically at low frequencies, while Purity Sound™ maintains its signal-to noise ratio and provides better bass with the TI NE5532 amplifier.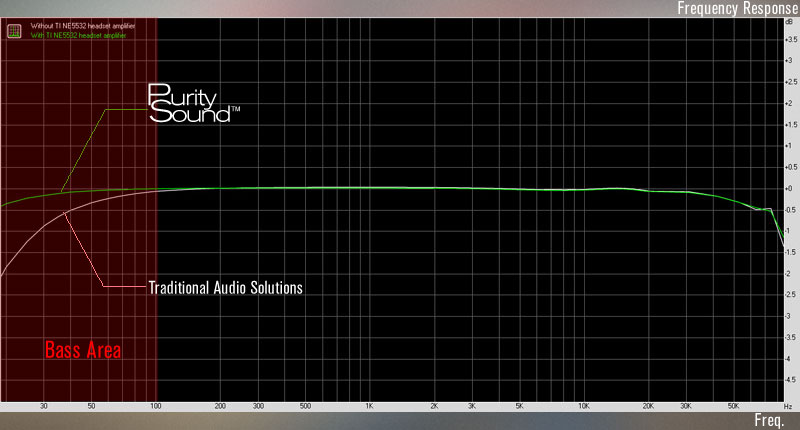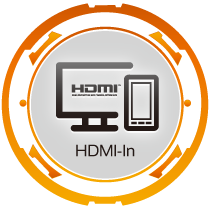 Tired of constantly switching devices to connect to your one and only monitor? From now on just connect the monitor to your motherboard, and connect your secondary device to the motherboard's HDMI-In port. With HDMI-In users may conveniently toggle between the computer's screen and the secondary device's screen with a hotkey, or even use their secondary device without powering on the computer.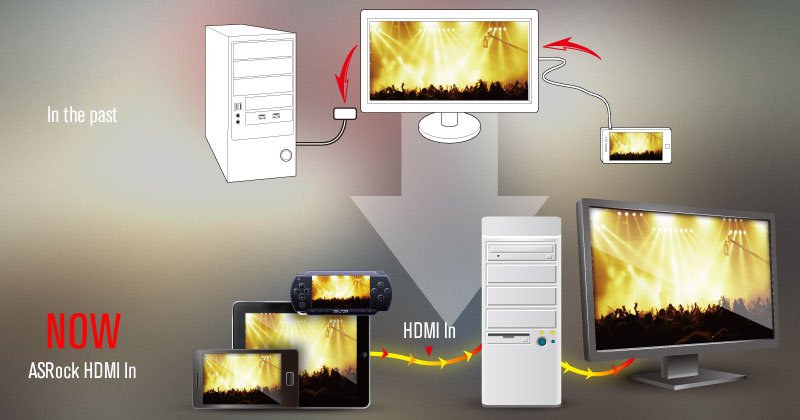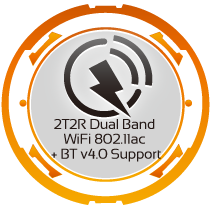 Some models also come with a free bundled Wi-SD front tray which includes 4 USB 3.0 ports and an SD 3.0 card slot.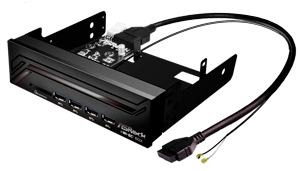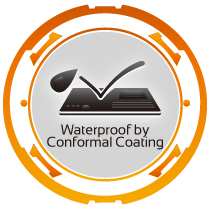 Conductive liquids such as water pretty much destroy all kinds of electronics on contact. That's why ASRock has implemented a special layer of Conformal Coating on our motherboards, which makes the motherboards invulnerable to conductive liquids, corrosion and dust. Users won't have to worry about spilling liquid nitrogen, liquid helium or even clam chowder over their motherboards while overclocking.