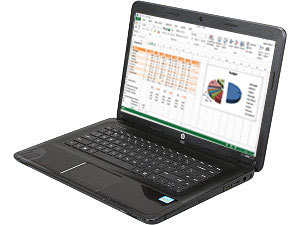 Office Home & Student Pre-installed!
Familiar concepts and new features make it easy to create engaging documents, work collaboratively and enjoy reading right from the screen.
Word Start screen – Offers easy access to recent documents and new, compelling professionally designed templates to help customers get started quickly.
Read Mode – Delivers an optimized reading experience, regardless of screen size, making it simple to zoom in and out of content and to use touch to turn pages.
Discover intuitive ways to explore and visualize data at new depths in less time.
With Flash Fill, format and rearrange data easily—no formulas or macros required.
Discover new and different ways to visually represent data with Quick Analysis.
Quickly design and deliver dynamic presentations with ease and confidence.
Eyedropper – Apply exact color matches without any guess work to quickly create professional-looking slides.
Presenter View – New behind-the-scenes tools keep customers in control and enable them to focus on and connect with their audiences. See the slide that's being presented to the audience, along with the next slide.
Capture notes, pictures, web pages, and media from virtually anywhere, and access them on-the-go.1
Capture notes in one place – Take notes, sketch a diagram, record a lecture and connect them to related presentation files, photos, videos, web links, charts and more—all in one digital notebook.
Embed, edit and preview files – Add a presentation, document or spreadsheet into a OneNote® notebook, making all the information just a click away.
1 Internet connection required. Internet and mobile telephone usage charges may apply.