Absolutely Beautiful
An elegant aesthetic and brilliant HD displays featuring touch screen technology garner ultimate style points for your home or office. And once you finally get beyond the cutting-edge design, you'll discover a PC that offers everything you demand. From emails to multimedia presentations to Web browsing and more, Series 7 All-in-One PCs truly live up to their name.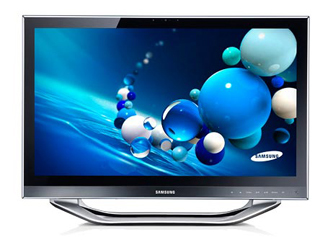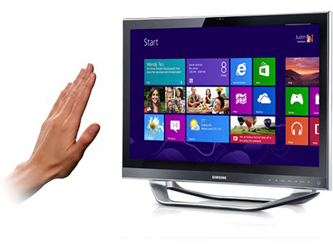 More Ways to Explore
Access the Web, type and send emails, chat with friends and more with the simple touch of the 23.6 or 27-inch multi-touch screen. Easily navigate through touch using up to 10 points of contact or use gesture control to adjust the volume of your device from across the room, play games and even control the cursor. Plus, content can be viewed great at any angle up to 178°.
Content Comes Easier
Now you can connect your Series 7 All-in-One PC to multiple compatible devices and share content both ways. Use SW Update to download AllShare™ Play technology to share new content or share existing content to a Samsung Smart TV, smartphone or camera, or use the Series 7 All-in-One to stream music, movies and photos straight to a Samsung Smart TV.
Customizable User Settings
The most commonly used features are designed to be fast, simple and completely controlled by you. Change networks in the blink of an eye, and customize sound and vision by touching the screen. Improve productivity without sacrificing performance by easily adjusting power settings. Or use the Series 7 like a traditional PC by using the wireless keyboard and mouse (included).