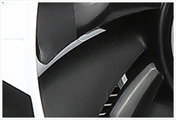 Traditional Fan Blade
Maximizes downwards airflow and air dispersion to the massive heat sink below them.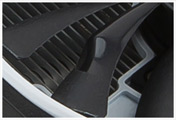 Dispersion Fan Blade
Intake more airflow to maximizes air dissipation to heat sink.
Dual Fan

ARMOR 2X thermal design is equipped with two of the award winning MSI TORX fans. Thanks to the patented blade design, MSI TORX fans provide strong cooling performance while remaining incredibly silent.