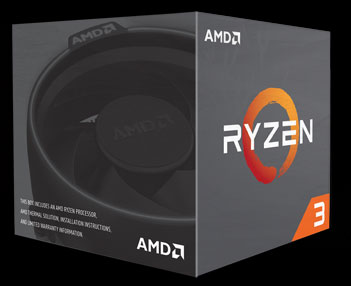 Experience The Elder Scrolls Online: Morrowind on the new AMD Ryzen™ 3 processor.
Dive into the world of The Elder Scrolls Online and discover the history that formed the Morrowind we know today. You're taken back to a pivotal time in the legendary island of Vvardenfell's history.
Return to Morrowind for an experience of a lifetime
The new AMD Ryzen™ 3 processor features AMD SenseMI technology that learns and adapts to provide the best possible experience. So whether you are fighting bandits or crafting gear for your pals, you get true quad-core performance. Choose your quest today!
With AMD Ryzen™ 3 you will be the one to enjoy the wonders of a truly immersive role-playing experience in The Elder Scrolls Online: Morrowind.
The AMD Ryzen™ 3: A next-gen processor
Get great performance for everything you do.
True quad-core performance
Armed with a new, intelligent architecture, the four physical cores in the AMD Ryzen™ 3 processor provide superior multitasking performance at a great price.
Future-proof platform
The new AM4 platform takes advantage of the leading-edge features of today, and tomorrow.
2
Unlocked for Overclocking1
Every Ryzen™ processor is multiplier-unlocked for overclocking. If you're not comfortable tweaking your settings, the XFR feature enables this intelligent hardware to actually boost its own clock rate when it senses a premium processor cooling.
3