MasterPass™ saves you time at checkout on ANY device
(computer, tablet & mobile phone).
Pay with ANY major credit card & continue to collect points and rewards from your credit cards.
HERE'S HOW IT WORKS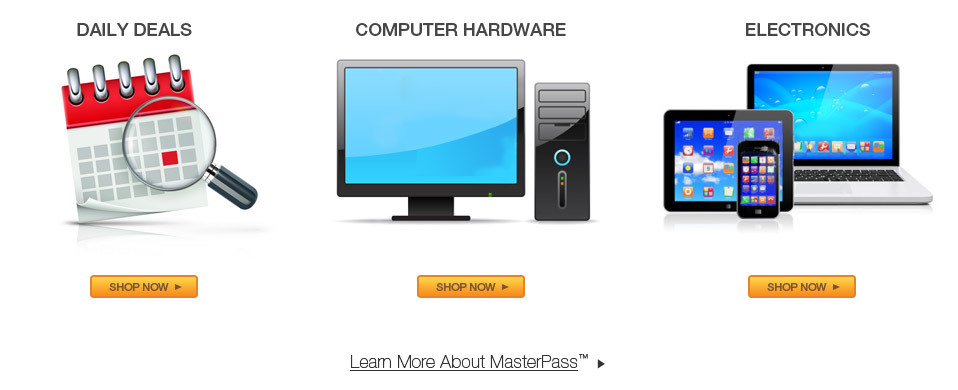 *Offer expires July 13, 2014 at 11:59PM PT. Offer valid while funds and/or supplies last. Does not include Newegg Promotional Gift Cards, Marketplace or Open Box items. Cannot be combined with other promo codes, or promotions that include a free gift. Total discount limited to $20. Enter promo code: MASTERPASS23 at checkout. Discount not applicable to taxes or shipping. Discount is applied before taxes and shipping are calculated. Offer is only valid for purchases made using MasterPass™. By using the promo code, you consent to receive additional deals and promotions through our e-mail newsletter. Limit one discount per customer.
All prices reflect the final price after savings/rebate(s). Offer expires 07/13/2014 at 11:59 P.M. PT.