Get 10% off (up to $20)
when you pay
with Visa Checkout.*
Terms apply. Learn More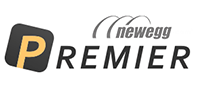 Newegg Premier
at $49.99/Year
Limited Time Offer.
Sign Up Now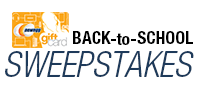 1st Prize
$10,000 Gift Card
2nd Prize
$6,000 Gift Card


3rd Prize

$4,000 Gift Card


Enter Sweepstakes
Get Promo Codes in Your Inbox
Exclusive Savings for Subscribers
All prices reflect the final price after savings/rebate(s). Offers expire 08/11/2014 at 11:59 P.M. PT.
*Offer expires August 25th, 2014 at 11:59 P.M. PT, or when offer funds and/or supplies are exhausted, whichever is first. Does not include Gift Cards, Marketplace or Open Box items. Cannot be combined with other promo codes, or promotions that include a free gift. Total discount limited to $20. Enter promo code VCO at checkout. Discount not applicable to taxes or shipping. Discount is applied before taxes and shipping are calculated. Offer is only valid for purchases made using Visa Checkout. Limit one discount per customer.