Configuring Google Voice on your OBi
Step 1
When you first sign in to your OBiTALK account, you will be prompted to add your OBi device. Select, Yes to add your OBi device.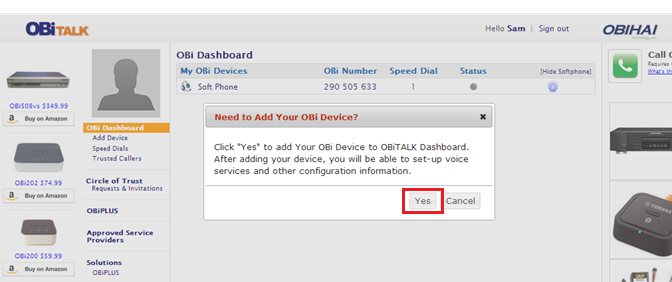 Step 2
Follow the instructions on the screen. Then select Next.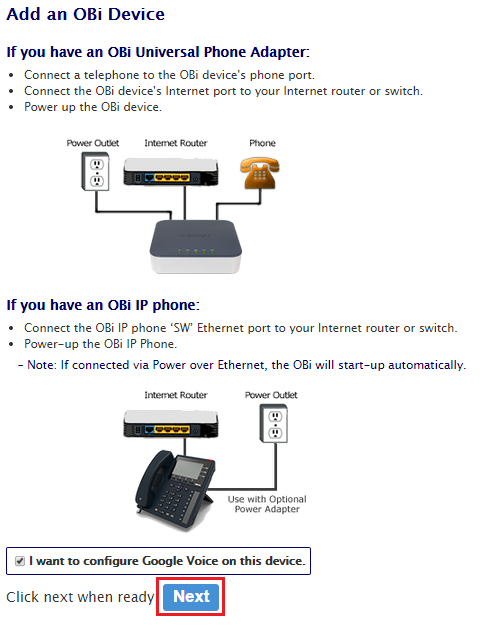 Step 3
From the phone connected to your OBi, or the IP phone dial pad, dial **5 plus 4 digit number that appears on your screen. You will hear a message confirming that the number has been sent to the OBiTALK server. You may hang-up the phone.


Step 4
Click on "Accept" when prompted with the Emergency Service Calls to proceed.

Step 5
Read through the Google Terms of Service, then click Accept to continue.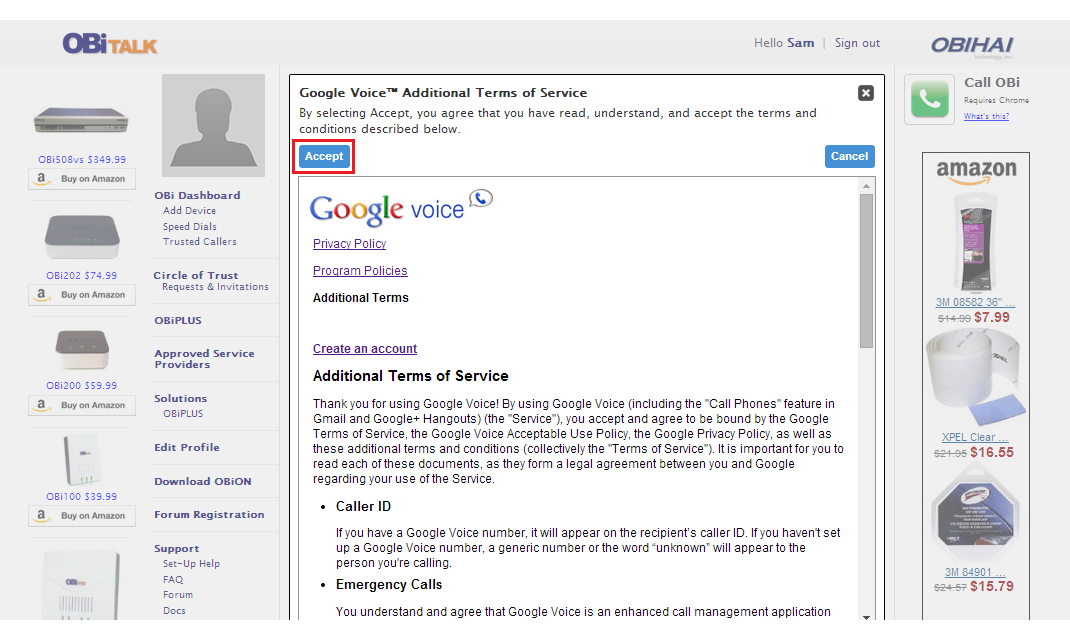 Step 6
If you want to use 7-digit dialing to call local numbers, enter your local area code in the space provided. For numbers outside your area code but inside the US and Canada, dial 1 + area code + number. For international calls dial 011 + country code + number followed by #.
Click "Finish Setup" to continue.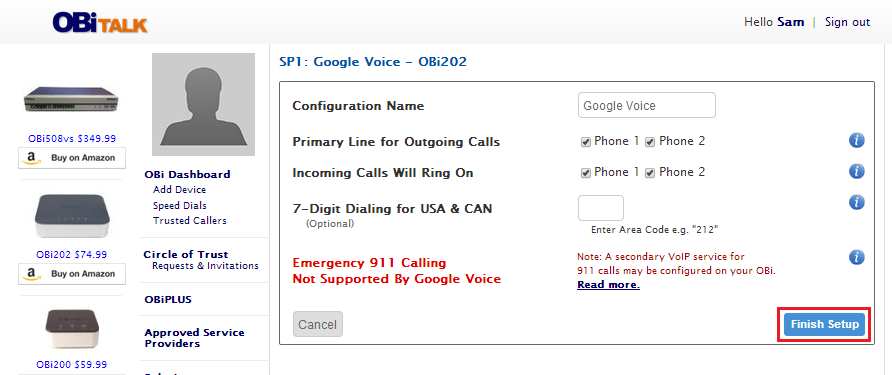 Step 7
A Google Sign in window will appear where you will be prompted to enter your Google Voice Email and Password. Enter your Google Voice Email and Password to continue.

Step 8
Once you have agreed with the App Permissions, click Accept to finalize your Google Voice setup. Your Google Voice account will be automatically and securely configured on your OBi.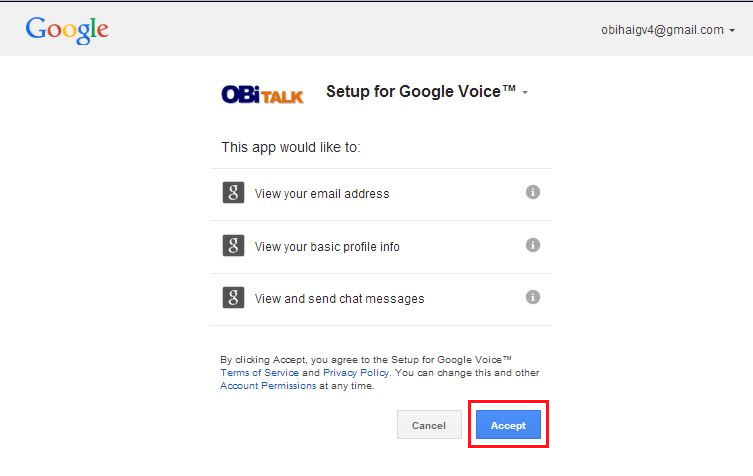 Step 9
Allow approximately two (2) minutes for Google Voice to be configured on the device. The status will show "Configuring" during the configuration process.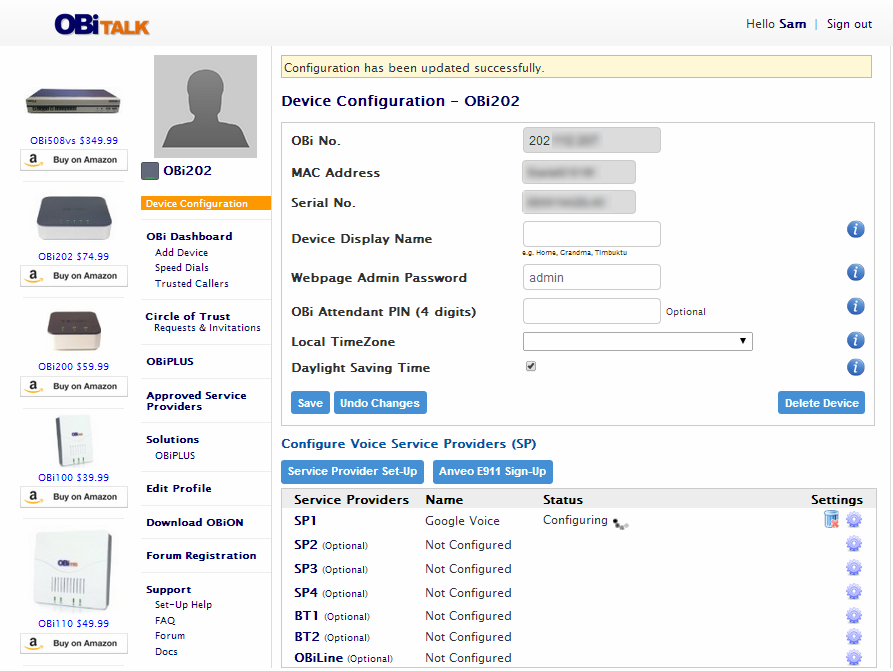 Step 10
Google Voice status will show "Connected" once setup is complete.
Congratulations! You have successfully configured your OBi with Google Voice.