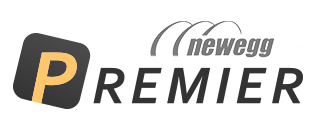 Newegg Premier Membership allows you to take part in all of these great benefits:
Expedited
Shipping

Free expedited shipping on qualifying items; arrives in 3 days or sooner.
Dedicated
Customer
Service

Need quick assistance? Use our private customer service line
to help answer any questions or concerns.
Exclusive
Deals

We offer deals exclusively for our Newegg Premier members.
Special
Alerts

Early bird notifications tell you about our major sales and events, so you'll be first in line.
Free
Returns

Free shipping on returns for qualifying items.
No
Restocking
Fee

With Premier, all restocking fees will be waived.
Have any questions? Check out our Frequently Asked Questions
here
.
*In order to redeem this special offer, you must have a billing address in Indiana or have shipped to Indiana before. This offer is intended for the recipient of this email address only and is non-transferable. Once the offer is redeemed, we'll automatically credit your membership with 12 months of Free Premier service before the end of your 30-day free trial. Offer valid through 11/1/2014, while funds last.