Multi-version backup - Your best weapon against ransomware
Encryption-based ransomware
is getting sophisticated and may not be detected by anti-malware software in time. Once infected, you will be locked out from your own data and there is still no guarantee you can retrieve your data even after paying the ransom! It is highly recommended to
perform routine backups
to restore infected files and minimize damage. Take advantage of
multi-version backup
— a robust backup solution allowing you to restore previous versions of the infected files.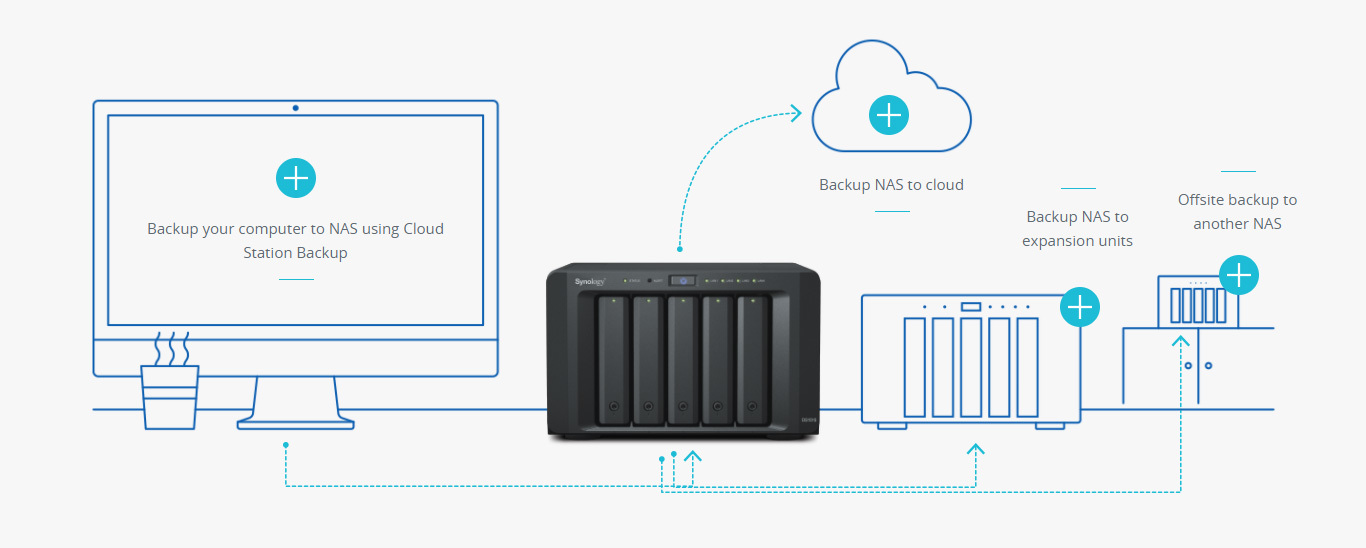 Watch Lon.TV discuss backup strategies using Synology
You've backed up your data, now it's time to manage the health.
With the IronWolf™ Health Management feature, you're able to actively protect your Synology NAS.
KEY IRONWOLF HEALTH MANAGEMENT CAPABILITIES:
PREVENTION, INTERVENTION AND RECOVERY
The introduction of IHM enables IronWolf HDDs to provide even greater value to your customers who purchase Synology NAS enclosures. Focusing on three key capabilities—prevention, intervention and recovery—IHM delivers:

Prevention by monitoring the user environment and recommending preventative actions to enable a superior NAS experience

Intervention by analyzing hundreds of parameters to recommend backup ahead of catastrophic data loss events

Recovery in the event of fatal failures, by having access to Seagate Data Recovery Services, included with IronWolf Pro for 2 years, ensuring a secure environment for data recover
Take preventative action to protect your customers' NAS solutions with Seagate IronWolf Health Management™ (IHM), now available exclusively on Synology NAS products.

IronWolf Health Management is designed to operate on enabled Synology DiskStation NAS, populated with supported IronWolf or IronWolf Pro HDDs. It aims to improve the overall system reliability by enabling prevention, intervention or recovery options for the users.
IRONWOLF HEALTH MANAGEMENT HEALTH STATUS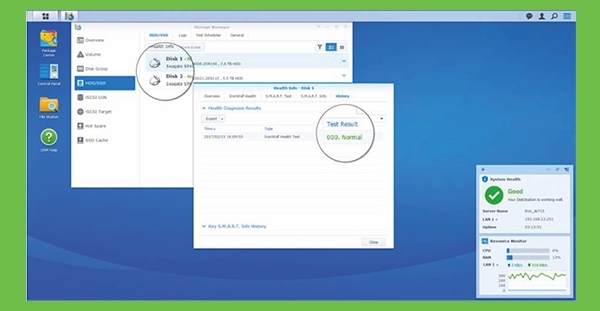 This close collaboration between Seagate and Synology offers other benefits: Should drive damage occur, your customers can utilize the seamless linkage within the UI to Seagate
®
Rescue and Recovery plans, ensuring their complete peace of mind when using IronWolf™ HDDs in Synology NAS enclosures.